Lov-1 Model
The development of VTOL vehicles (Vertical Take-off and Landing aircraft), vertical take-off and landing aircraft (ADAV) in French, is a major challenge for the future. This is a relevant ecological alternative for our future, but also a profound change in the legislation for the use of these vehicles. Our first model, the Lov-1, will serve as a reference for the development of legislation. With this flying vehicle, we will offer a sporty and playful version for private use, in a closed place.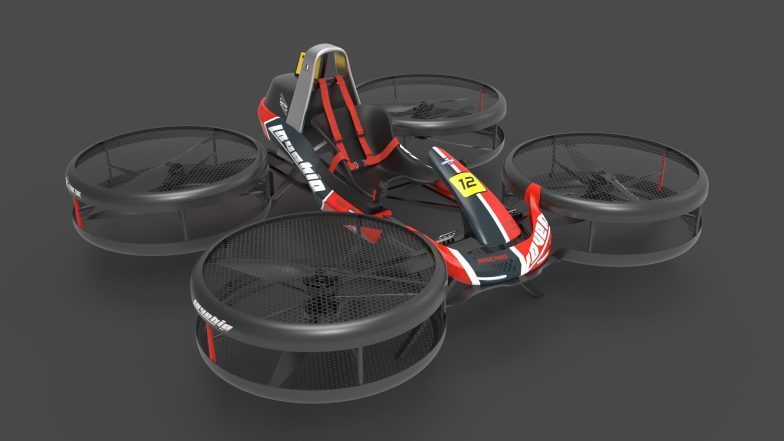 Lov-1 Model
Type: Single Seater Flying Kart
Chassis: Aluminum and Carbon
Trim: Carbon and Resin
Motor: Brushless electric about 100kv
Cumulative power: about 80 kw
Propellers: Carbon
Controls: 2 joysticks
Weight: 70 kg with batteries
Harness: 3 point Sparco
Travel height: 2 meters above the ground
Travel Speed: About 40 km/h
Battery life: About 15 minutes
Batteries: Interchangeable
Length: About 2.80 meters
Width: About 3.00 meters
Colors: Red, Blue, Green + on request
Delivery: Pre-assembled kit
Available for sale: Fall 2023
Sale price: Communication 2023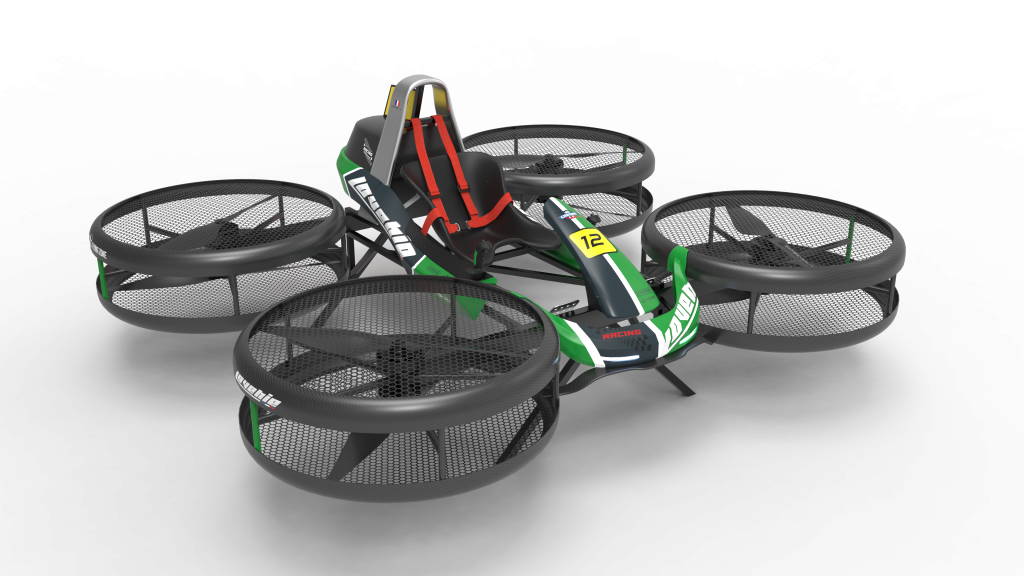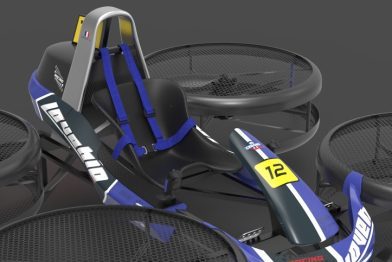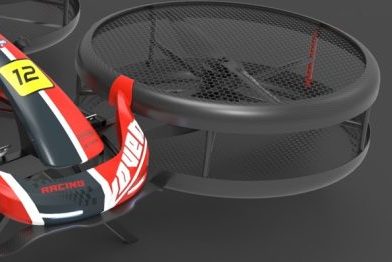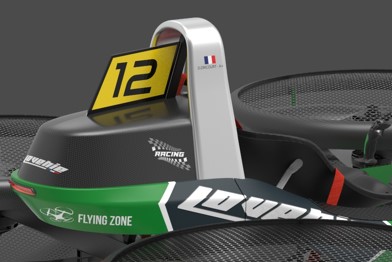 Three prototypes are in preparation
1
The first flying vehicle s a single-seater of approximately 90kW fully electric. Eight motors, coupled to 100 cm diameter propellers, all controlled by ESC and autopilot. The weight of the flying vehicle is about 80 kg without the pilot and the autonomy of about 15 minutes.
2
The second aircraft is a hybrid single-seater, equipped with 8 electric motors developing 90kW coupled to a 40 hp heat engine. The entire engine drives 10 propellers. The weight of the aicraft is about 130kg, without the pilot and the autonomy could exceed 90 minutes.
3
The third prototype uses data from the second in a 2-seater version. The electric power used for the hybrid model must be sufficient to transport two passengers, but the internal combustion engine should be more powerful, around 60 hp. The weight of the set will be 140 kg.